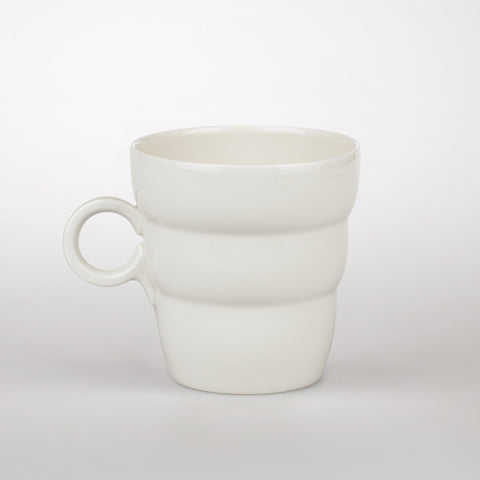 Tea and Coffee Mug Shinno
The Shinno tea and coffee mug is made from the finest porcelain in a delicate ivory color and is ideally suited to the enjoyment of tea and coffee. The design of its subtly - and elegantly-curved shape is based on the Golden Ratio and goes superbly well with the ivory tone of the porcelain. Shimmering softly and silvery inside the mug is the Flower of Life.
Shimmers soft and silvery inside the mug.
Capacity
0.3 liter / 10 fl.oz
Production
produced according to traditional production methods
Material
ivory porcelain dishwasher safe
Flower of Life
Prototype for creation
This powerful symbol, another expression of what is sometimes referred to as Sacred Geometry, is found in many cultures and religions and also in the products. And for good reason. In its simple beauty and perfection, it is a symbol for the perpetual process of creation and, in the process, contributes to the harmonious reorganization or structuring of water. The Flower of Life consists of numerous overlapping circles. The starting point is the circle in the center. Represented in this circle is a basic, geometrical structure, which reveals that originally, all life sprang from a single source. Keyword: cell division. Cell division proceeds until every creature has achieved its appropriate and harmonious form. As this symbol is utilized in products, water held in these products remembers this original code. The Flower of Life through the influence of the Flower of Life. Water once again arranges itself symmetrically as it corresponds to its basic structure, the hexagon. And this same, original, hexagonal form is found in the Flower of Life!
Since all our products are created from the Golden Ratio, you will get revitalised water from all of them. But with the Flower of life on the bottom there is also opportunity to enrich the water with additional information.
---
We Also Recommend